Celebrate our 7th Birthday with Us!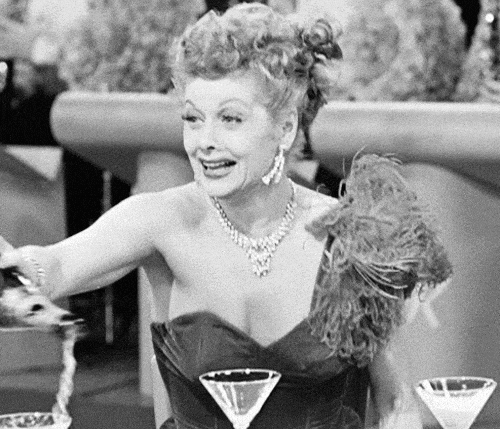 7 Years of Anne Morgan Jewellery
On the 15th of October 2022 Anne Morgan Jewellery turns 7, and we can't think of anything better than celebrating the occasion with you, our loyal customers who have supported us throughout our journey.
JOIN US ON 20th OCTOBER 2022


October, 6:00 pm - 9:00 pm and we'd love to see you there!
Join us at our Glebe Street gallery to celebrate 7 years of Anne Morgan Jewellery. Browse our Winter Exhibition alongside new pieces from Anne Morgan and all our regular exhibitors, in a relaxed evening event with prosecco and refreshments.
We will be offering 10% off all Anne Morgan collections, or a free pair of silver studs with every purchase made on the evening (t's & c's apply).
If you'd like to join us, please RSVP via our Eventbrite listing below, as this gives us an indication of numbers. See you at the gallery!
OUR STORY
Anne Morgan was born in Keynsham, brought up in Somerset and Warwickshire and has always had a passion for jewellery. After gaining a BA (Hons) in Designed Metalwork and Jewellery at Buckinghamshire College, High Wycombe she moved to Cardiff to continue developing her signature style.
​
In Cardiff, Anne set up workshops in a variety of locations from the kitchen table and then moved into a purpose-built workshop at the bottom of her garden. A fabulous venue to keep an eye on her young family and keep the creativity going!
​
In 2015, Anne was able to forge her dream to open a permanent gallery display, championing and showcasing the best of contemporary jewellery in the UK. The Anne Morgan Jewellery gallery was born.
Why did you choose Penarth as the home for AMJ?
"Having chosen Penarth as our home in 2004 it felt like the right place to set up Anne Morgan Jewellery. I knew the town and the people. It was a case of seeing what units were available. I couldn't believe my luck when a shop on Glebe Street became available. Soon after opening up on Glebe Street, Fauvette opened and then Crepe Escape, which created a real destination shopping experience."
What has been the most rewarding part of the AMJ journey so far?
"The most rewarding thing about AMJ is working with customers to create the piece they want, whether that's a remodel of heirloom jewellery or a piece to celebrate an occasion with a coveted stone they've had a passion for. Often the process is very emotional and the result is joyful. It's so rewarding to be chosen to create beautiful pieces for customers that then become the new heirloom, full of stories and newfound passion."
What has been the most challenging aspect?
"The most challenging aspect of running a small business is definitely all the hidden costs. I won't bore you with the details, but as soon as you think you've paid everything you need to, a new bill arrives. It's been tough not knowing how things will be, but I have to trust that what we have done and are doing will be enough. If we continue to give great customer service and great products then we should be able to ride any storm that comes our way…"
Looking to the future, what are your aspirations for AMJ?
"My aspiration for AMJ: I'd love to continue working on new pieces and developing collections for the gallery, as well as for the galleries I supply. We're working on bringing more fine jewellery to the store with new collections by myself, and more work from designers and makers around the UK and beyond. We continue showing contemporary jewellery and love seeing a plethora of mixed media. We'd also be looking at getting our makers to visit us for a Trunk Show. A few days of showing exclusive pieces to our customers…"
Are there any thanks you'd like to give to anyone who supported this journey?
"A massive thanks has to go to all my returning customers, we love working with them, creating pieces, and showing them our displays - and chatting with them (chatting is something I do very well!)
Also, my team are amazing! Lucy has been with us pretty much from the beginning, and works her marketing magic and loves being in the workshop. Kat is the front house gal and admin whizz to boot. Bex organises the exhibitions, and when she's not doing that she's in the workshop too. All three make their own ranges of jewellery which really helps to give the customer great knowledge and expertise.
Katy is our new girl, an admin whizz and brilliant visual merchandiser. To help at busy times we have Lily - my daughter- who was such a great help over lockdown and has been helping me from an early age. She helps out at weekends and after school along with Louie - they make sure the prices are inputted into the system, that the social media is up to date and that customers receive the help and support they need.
Pretty good team wouldn't you say?
Oh, and obviously lots of thanks go to all my family for the support and encouragement they give to me on a daily basis..."
Anne


Visit our Facebook page or follow us on Instagram for more pics and weekly features on all our talented makers.
COLLECTORPLAN
Anne Morgan Jewellery are proud to participate in the Collectorplan Scheme, and can now offer a Collectorplan Loan on all purchases made at the gallery (excluding orders and commissions).
/Interest free* credit loans which start at £50 and run up to a maximum of £5,000.
/Only pay a 10% deposit up front, and the remainder is repaid in monthly instalments by direct debit.
/For more details ask in the gallery or visit collectorplan.arts.wales
/*APR 0% representative
Copyright © 2022 AnneMorganJewellery,
All rights reserved.
10 Glebe Street, Penarth, Vale of Glamorgan CF64 1ED
029 2071 1036 | www.annemorganjewellery.com